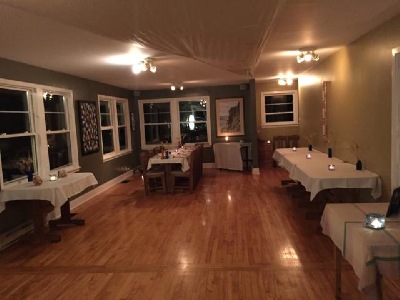 The Lightkeeper's Kitchen is a very casual dining experience that is a must if you are anywhere near Advocate Harbour. We offer home cooked, no deep fryer types of fare, we locally source as much as we can from the natural surrounding area including our garden, local fishers and farmers.

We are a fully liceneced dining establishment as well, so come on down.

Please call ahead for reservations at 1-902-670-8314 or email at capedor@hotmail.com as our hours are very season specific, which means, they change at the drop of a hat. So, please contact us and either talk to a real live person or receive an email back as we want to make sure that we do not miss you.

Breakfast is normally served between 8-9 and is always available to the overnight guests. That being said, if you find yourself down the hill and a bit peckish while we are serving breaky, pop your head in, and say "Hey" I am sure we can accommodate something for you.

Lunch is usually a 11:30-5:00 deal, our fare is light and savoury, chowders, soups, fishcakes, pan fried fish, salads, sandwiches and desserts are usually in and out of the ever-changing menu.

Supper is a 5:30 to close, which in the summer months is probably sunset time, so let's go with 9 (ish). We do a set menu that includes an appetizer, a main course and a dessert and there are usually 3-4 choices of each component to choose from, so variation and dietary issues should not be a problem. Again, calling ahead or contacting us is paramount, with regards to time as well as dietary concerns.

We are kid friendly, so, that means bring the whole family even the fussy 7 year old, pasta with butter? Kids love grapes! Grilled Cheese sandwiches.

We are excited to also announce a partnership with Tourism Nova Scotia and offer the Ultimate Lobster Feast. Please follow the link provided on our Links page and get back to us if you have interest.